July 4 2019
Introducing Hello Pack!
Hello Pack! is a new and improved FREE MyCRM feature that positions you as a mortgage specialist while taking the guesswork out for new clients. Did we say free?
It's a sophisticated digital onboarding process for new clients providing an introduction to the often daunting world of securing finance, giving the customer peace of mind and an understanding of what to expect at each step of the journey, while making the job of communicating the process easy for the broker.
It's a customer service tool, profile-booster and time-saver all wrapped up into one perfectly integrated pack! Neat!
How to get started?
It's available to you right now. For free - make it part of your process by sending the Hello Pack to every new customer you meet with.
Just create a new contact in MyCRM, a pop-up will appear asking if you'd like to send a Hello pack. Your response: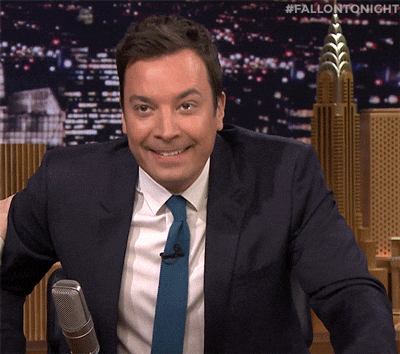 Once you've selected 'Send Hello Pack', a window will open and then you can customise and personalise the pack.
Add sections like:
Credit Guide; provides all the key information your customer needs to know to make an informed and confident choice when engaging with Loan Market.
Hello Book; an introduction book that explains who you are, what you do, Loan Market and what they can expect when engaging with you.
Online Fact Find; gathers all client information (bank statements, payslips etc.) allowing you to co-create customers.
Plus:
It will send a personalised "Hello" email to the customer upon first connection
You can customise your broker introduction
Add your full broker profile, lending process and service offerings so customers know what to expect
Invites clients to book a time in broker's calendar - online scheduling of a face-to-face, phone or video meeting, with automated reminders for upcoming meetings. Integrated delivery of essential credit guide information
Our customer experience guru had this to say about the Hello Pack:
"The Hello Pack is a perfect way to say hello to a new client. You've got to send the credit guide anyway, so why not wrap it in a slick pack and invite them to complete an online fact find at the same time! It explains who you are, how you help and sets you up as their personal expert! We reckon this makes for a great customer experience moment!"
Experience Design Lead, Adrian Deutsch
---
Let Google reviews do the talking for you
After a successful trial, Loan Market Home Now is excited to announce that we are actively encouraging your clients that connect using the Home Now service, to leave glowing Google Reviews for you, the Broker.
For those brokers using Home Now, if your clients connect their utilities with us, we will contact them 2 days after their application is processed. We will ask 2 simple questions:
How did they find the service?
How did they rate their experience with their broker?
For those ranking 9 or 10 (promoters), they will automatically receive a link to you Google Reviews, encouraging them to leave positive feedback for you.
Just have a look at some examples of the glowing feedback received so far that would reflect back on your team.
"Communication, quality of service, friendliness of staff across and throughout the entire process."
Lee - Ray White Macarthur
"I am impressed that a real estate company would provide such a service"
Kathleen - Ray White Kiama
"An absolutely outstanding service offered by yourself and Ray White, thank you!"
Karen - Ray White West End
For more information on Home Now, simply contact Sarah or Kerry at support@loanmarkethomenow.com.au
---